Custom Grad Cards are the way to go!  For the high school senior that wants something different.  Share these with your friends and family, letting them know that your most cherished time has come.  A time of transition from teen to adult, from high school to college, or from your parents roof to your own digs.  No matter the next step, your friends would love to receive a quick and easy status update about you.
With so much social media these days, wouldn't it be nice to stand out and capture the attention for longer than a thumb swipe up?  Imagine receiving a personalized hand stamped postcard in the mail.  Wouldn't you take the time to at least look at it front and back?  I know I would.  Then imagine how excited and proud your family and friends would be when they realize from the images that it's you and big accomplishments you are making.
Custom Grad Cards
Here at MWPImages, we are expanding our offerings to our seniors, to include custom grad cards.  These cards are custom made with amazing images taken by our studio.  Not only does this make an announcement in a big way, but it is one less thing you and your family have to worry about while you cruise towards graduation, open houses, and the next step in life.
---
Front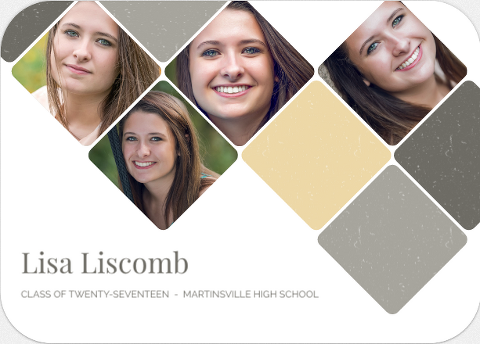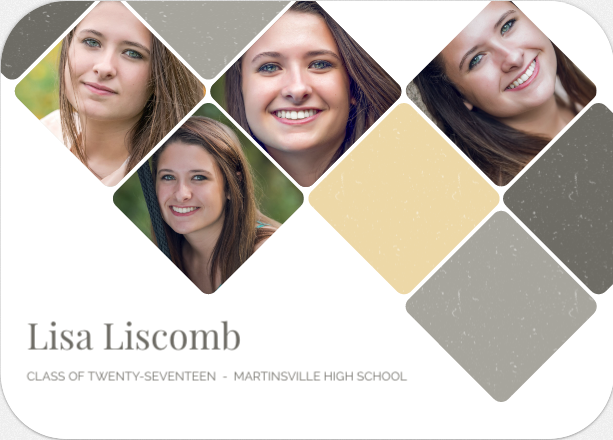 Back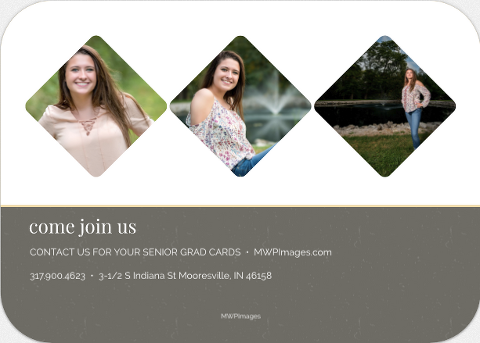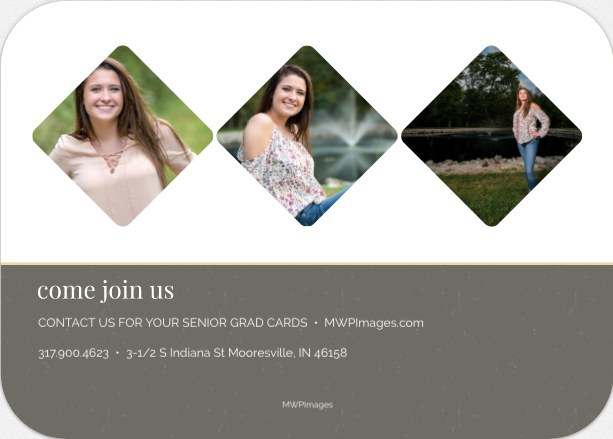 ---
Our cards are as awesome as our prints and the quality is outstanding.  At the size of 5×7, there is plenty of room to add multiple images and enough text to anyone to b.f.e.  We have multiple designs available as well as card shapes.  Every card includes envelopes and are ready to be mailed.  If you bring us stamps and sticky labels, we will even mail them out for you.  That's how much we stand behind these amazing cards.  So make sure you ask us about our specials either at your consultation or proofing session.  We would love to unload this task off your plate.  If you haven't booked your senior session yet, BOOK NOW!